Introduction to
CBD
Cannabis, also known as marijuana, contains two main active ingredients: cannabidiol (CBD) and tetrahydrocannabinol (THC). With regard to its exceptional health benefits, such as the management of anxiety symptoms and the treatment of specific types of epilepsy, CBD is a product that is well-known in the wellness sector. The worldwide cannabidiol market continues to expand due to all these advantages. The CBD market is relatively young and very dynamic, making it an enormous market. To participate in the exciting growth, it's important to invest in a good website now.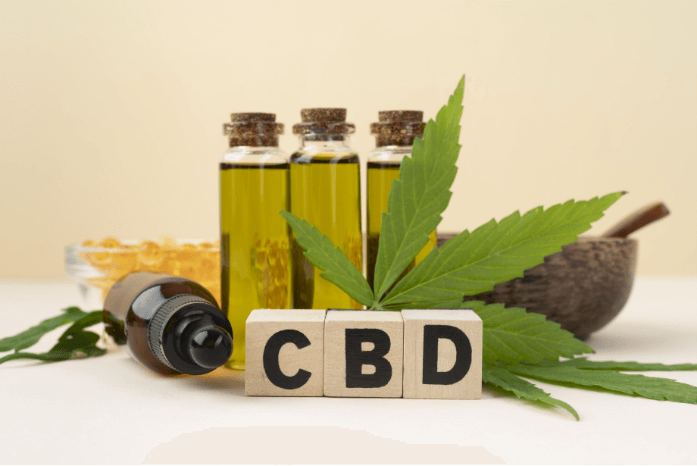 CBD Market

latest growth rate stats
The North American Cannabidiol market is expected to be worth
Cannabidiol (CBD) Market Size Worth USD 59.3 Billion by 2030 at 18.2% CAGR – Report by Market Research Future (MRFR)
The cannabidiol market is expected to grow to $23.24 billion in 2026 at a CAGR of 36.1%.
Cannabidiol Market size accounted for USD 12.8 billion in 2021 and is estimated to grow with 21.7% CAGR between 2022 and 2028.
Services offered by
Techmarcos
We provide advanced IT solutions with a pretty stellar success rate to ensure the exponential growth of your business.
E-commerce

Industry

Our e-commerce solutions empower cannabis retailers with a user-friendly online presence. Tailored to industry needs, our platforms offer:
Customizable product pages, easy checkouts, and secure payment gateways for seamless store management.
Assistance in showcasing products, managing inventory, and offering diverse payment options.
With expertise in the cannabis industry, we understand its unique challenges. Our team customizes platforms to ensure your business thrives with the right tools and support.
Education

Industry

TechMarcos offers essential cannabis education solutions to keep professionals informed about the latest industry developments, regulations, and best practices. Our custom e-learning platforms cover cultivation, manufacturing, sales, and marketing, allowing users to learn remotely and at their own pace.
Custom e-learning platforms covering a wide range of topics.
Virtual training and webinars to share expertise with a broader audience.
Regulatory-compliant educational content meeting industry standards.
By tapping into the latest technology trends and using innovative solutions, our IT services can help cannabis businesses and professionals stay competitive, productive, and successful.
Healthcare

Industry

Healthcare is an emerging area in the cannabis industry, with a focus on medicinal purposes. TechMarcos supports the cannabis health industry by providing:
Streamlined prescription and administration of cannabis-based medications.
Access to reliable and up-to-date cannabis research.
Secure storage and management of sensitive patient data, ensuring compliance.
Patient portals for seamless communication and appointment management.
Data analytics to identify patterns and trends in patient data, guiding treatment decisions and research strategies.
Logistics

Industry

Logistics is a crucial aspect of the cannabis industry, ensuring compliant and efficient product transportation. TechMarcos streamlines logistics operations for cannabis businesses, ensuring safe and timely product transport.
Custom solutions optimize operations, providing real-time inventory and order data for informed decision-making.
Real-time shipment tracking and location-based services ensure secure product transport.
Our team assists with compliance management, adhering to local, state, and federal regulations.
TechMarcos empowers cannabis businesses to enhance logistics, accelerate delivery, and uphold regulatory compliance.
Real

Estate

As the cannabis industry rapidly evolves, TechMarcos ensures real estate companies remain competitive and efficient, delivering solutions that make a lasting impact.
Tailored software solutions for managing properties, tracking leases, and compliance.
Tools to efficiently schedule and track maintenance, monitor occupancy, and communicate with tenants.
Data-driven assistance in evaluating potential real estate properties.
Stay competitive and efficient in the evolving cannabis market with TechMarcos.
Our excellent work showcases our tremendous experience in the
Cannabis Industry
Let's Talk
With our business model, you get to be an integral part of the client business, in a working environment that's completely aligned to their corporate branding and culture
+91-7696906015
info@techmarcos.com